Event Planners Press Kit for
Shirley Raines
Keynote Speaker, Author, Consultant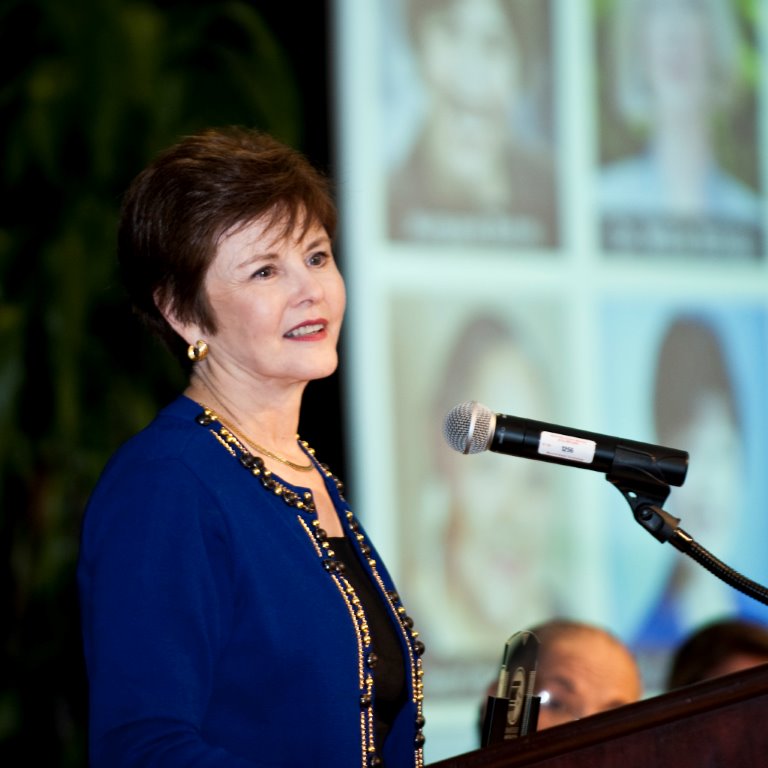 "In a board room or before 18,000 at the FedEx Forum, Shirley connects and clearly communicates what leadership is – character, capability and catalyst for positive change." Thomas Kadien, VP International Paper.
Her "Pink Purse" speech had the audience erupting in applause, Karen Weddle-West, Provost, University of Memphis.
Dr. Shirley Raines, President Emerita of the University of Memphis, first woman president, served 12 years. Leadership Book - An Uncommon Journey: Leadership Lessons (from a preschool teacher who became a university president).
Tennessee Women's Hall of Fame - Described as "Personable, Powerful, and Prepared."
Harvard Institute for New Presidents and Chancellors - Faculty Member for five years.
Goal-motivated and people-oriented. Dr. Raines leads others to develop their strengths, build productive partnerships, and seize opportunities.
Academic Background – Leadership in Curriculum and Instruction, Major in Early Childhood Education.
Author of 20 books, 15 for teachers, 4 children, and 1 for leaders.
Board Member for Corporations, Hospitals, Foundations, Civic Organizations
Advocate for Early Education, Creativity, Children's Literature, Literacy Keynote speaker on stage or virtual speeches for Audiences in Professional Organizations, Leadership Development Groups, Higher Education, and Early Childhood Education.
Leadership Topics - Effective Teams, Mentoring, Leadership Dev.
Early Childhood - Creativity, Children's Literature, Early Literacy, and Experiential Learning.
Contact Information - www.shirleyraines.com; [email protected] or [email protected], www.executive speakers.com
(901) 634-2242
Email Shirley directly at
[email protected]
[email protected]
or contact: Executive Speakers.com
Dr. Shirley Raines - Speaker on Leadership Development or on Early Childhood Education. (In-Person and Virtual Speeches)
Author – Order books on-line from Amazon or publishers.
Leadership Development Training and Consulting - Schedule off-site training and retreats with professional and non-profit associations, foundations, leadership teams, boards and officers.