CREATIVITY,

CHILDREN'S LITERATURE,

EXPERIENTIAL LEARNING
EARLY CHILDHOOD AUDIENCES
ACEI - Association for Childhood Education International, NAEYC -National Association for the Education of Young Children, SECA - Southern Early Childhood Association, IALS - International Association of Laboratory Schools, Library and Literacy Association,
Dolly Parton Imagination Library.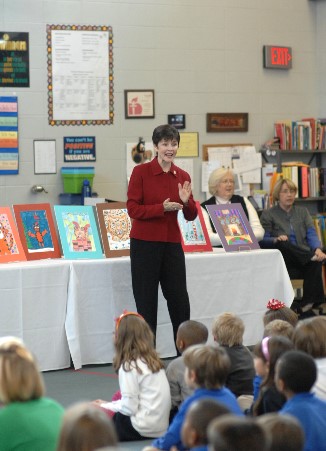 EARLY CHILDHOOD TEACHER, PROFESSOR, AUTHOR
Shirley started her career as a teacher of young children. After earning her Masters, she became a Head Start Program Director. Later, after earning her doctorate, she became a teacher educator and professor. She has written 18 books, 15 for teachers, 2 for children, and 1 on leadership.
EARLY CHILDHOOD KEYNOTE SPEAKER
Shirley speaks about early childhood education, particularly creativity, literacy, and children's literature. Conferences and organizations schedule her for keynote speeches, board training, and pre-conference training sessions.
EXAMPLES OF EARLY CHILDHOOD
KEYNOTE SPEECHES
"Life Lessons from Children's Literature" - Standing ovation at Dolly Parton's
Imagination
Library Conference
"Story S-t-r-e-t-c-h-e-r-s:  Expanding Children's Favorite Books throughout the Early Childhood Curriculum."
"Creativity and Arts for the Young Child"
"STEM starts with Young Children's Curiosity about Nature."
Author of two children's books, one on Butterflies and one on Birds, Shirley speaks to teachers and curriculum specialists at conferences retreat and has Nature Book Trail at the UT Arboretum and Nature Center based on her Butterflies Book.
As a member of the Governor's Books from Birth Advisory Council, Dr. Raines spoke to the Dolly Parton Imagination Library Boards across the state.
BOOKS FOR EARLY CHILDHOOD EDUCATORS
Books listed below by DR. SHIRLEY RAINES have won the following awards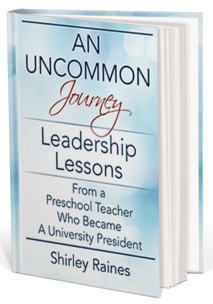 Jonesborough, Tennessee, is a charming town, and you usually will find me there the first weekend in October for the ...
Read More

→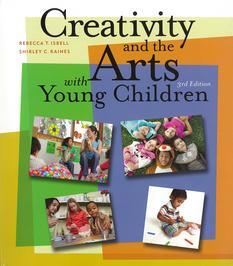 CREATIVITY AND THE ARTS WITH YOUNG CHILDREN, THIRD EDITION, WITH REBECCA ISBELL.
ISBN: 978-1111-838072. Available from Wadsworth: Cengage Learning, Amazon.com, Other Early Education Resources.
Discovering the artist within, this work focuses on nurturing creativity in your children, during a critical time of development. It concentrates on the importance of integrating the arts into all aspects of the early childhood program. The reader is shown how creative arts enrich a curriculum and become a motivating tool for engaging young children
NEVER, EVER, SERVE SUGARY SNACKS ON RAINY DAYS: AND OTHER WORDS OF WISDOM FOR TEACHERS OF YOUNG CHILDREN
Gryphon House: Paperback ISBN 9780876597187. Available from Gryphon House and Amazon.
Buy online
The updated version of this warm and witty collection of advice inspires teachers of young children. The collection of entertaining photographs and words of wisdom is a hit as a gift for interns, beginning teachers, and appreciation keepsake. The book is filled with beautiful photographs of children, quotes to frame, and words of wisdom. As the title implies, the book sayings are funny, but the advice is timeless.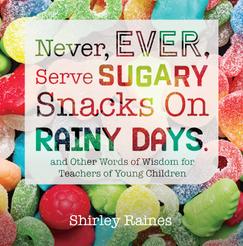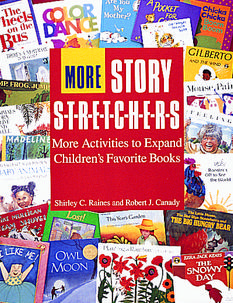 MORE STORY S-T-R-E-T-C-H-E-R-S:
MORE ACTIVITIES TO EXPAND CHILDREN'S FAVORITE BOOKS
Gryphon House: Paperback 978876591536.
Buy online
450 new activities based on 18 curriculum units and 90 different children's books. This book has stood the test of time because children's books
that are popular stay in print for many years.
STORY S-T-R-E-T-C-H-E-R-S FOR INFANTS, TODDLER, AND TWOS:
EXPERIENCES, ACTIVITIES, AND GAMES FOR POPULAR CHILDREN'S BOOKS
by DR. SHIRLEY RAINES, Karen Miller, and Leah Curry-Rood. Available from Gryphon House, Amazon, and Other Early Childhood Sources. Gryphon House:
Paperback 0-87659-274-4
Buy online
The 12 units include story s-t-r-e-t-c-h-e-r-s for familiar and some classic children's books for infants, toddlers, and twos. Some familiar songs and fingerplays are included as reminders for parents and caregivers, but all are s-t-r-e-t-c-h-e-r in new ways.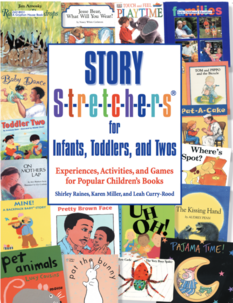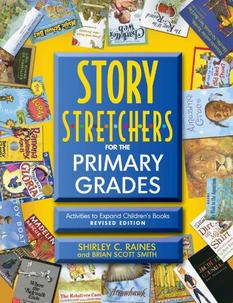 STORY S-T-R-E-T-C-H-E-R-S FOR THE PRIMARY GRADES: ACTIVITIES TO
EXPAND CHILDREN'S BOOKS
by DR. SHIRLEY RAINES and Brian Scott Smith. 978-087659-309. Available from Gryphon House, Amazon, and Other Early Childhood Sources.
Buy online
Selecting the best stories from the original and adding popular new selections, 90 different children's books are featured with 18 different thematic curriculum units and 450 activities.
BIRDS: DISCOVERING NORTH AMERICAN SPECIES
by Dr. SHIRLEY RAINES, Nature photography by Curt Hart. Flowerpot Press.
9778-1-4867-1320-2. Hardcover or paperback.
AVAILABLE ON AMAZON AND ORDER THROUGH BOOKS SELLERS NATIONWIDE.
Buy online
Encourage young readers to discover our wonderful world through an exciting multidisciplinary approach. Perfect for science lovers and nature enthusiasts alike. This early learning STEAM book uses simple scientific facts and artistic mediums such as poetry and photography to introduce a variety of common North American birds.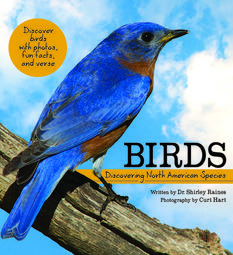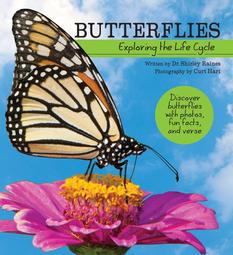 BUTTERFLIES: EXPLORING THE LIFE CYCLE
by Dr. SHIRLEY RAINES, Nature photography by Curt Hart. Flowerpot Press.
978-1-4967-1321-9. Hardcover or Paperback.
Book is available on Amazon and order through bookstores,
nationwide.
Buy online
Encourage young readers to discover our wonderful world through an exciting new multidisciplinary approach. Science lovers and nature enthusiasts will enjoy the poems about butterflies and beautiful nature photography. The life cycle of butterflies is a common theme in early education classrooms.
RECENT OTHER WRITING
DR. SHIRLEY RAINES often publishes articles on LinkedIn. Please see articles about Leadership Development.