Leadership Development Keynote Speaker
A good leader can change the lives of the people working with them, but no one becomes a great leader overnight. If you are trying to become a better leader or improve the quality of your leadership team, Dr. Shirley Raines can guide your development. Through Dr. Raines's leadership development keynote training, you can become the leader your organization needs.
Engaging Speaking and Training
Over Shirley's many years as a leader, she has worked with universities and schools, served on private and corporate boards, and chaired foundations and civic projects.  Thanks to her engaging speaking and diverse experiences, she can connect with any crowd of any size. So if you need a leadership development keynote speaker, call (901) 634-2242 today.
In the area of leadership development, Dr. Raines uses her "lived leadership" experiences, knowledge from research, and professional practice to inform her consulting. Dr. Raines served as President of the University of Memphis for 12 years. She is the first woman named to that post.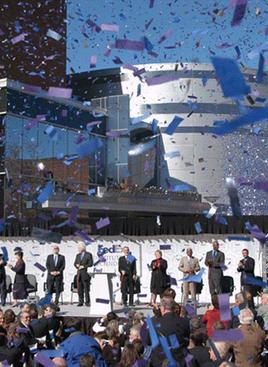 EXAMPLES OF
INSPIRATIONAL KEYNOTES
"Life Story: From Preschool Teacher to University President"
Delivered for Induction into the Tennessee Women's Hall of Fame.
"Dreamers, Thinkers, Doers"
More than a motto, the speech emphasizes successful people's steps to make a difference. Speech is adaptable to highlight prominent leaders in a variety of fields.
Delivered to educators, Regional U.S. attorney's staff, foundations, AAUW programs.
"Three Keys to Professionalism"
Professionalism is represented by three sets of keys, an old brass skeleton key, a set of keys used every and a digital key. All the keys must be used to unlock the doors to success.
Dr. Raines became an administrator serving as department chair, dean, vice chancellor, and university president. She was president of the University of Memphis for 12 years. Shirley may be the only preschool teacher in American who became a university president.
For five summers, she taught at the Harvard Seminar for New Presidents and Chancellors.
LEADERSHIP DEVELOPMENT KEYNOTE
SPEAKER AND CONSULTANT
From her "lived leadership experiences," Dr. Raines helps leaders become people-oriented and goal-motivated. Leadership team dynamics, mentoring programs, and challenges for women leaders. Educators, foundations, community and corporate leaders schedule her.
"Whether in a board room or before 18,000 at the FedEx Forum, Dr. Raines immediately connects with people. she embodies what leadership is - character, capability, and being a catalyst for change." - Thomas Kadien, Vice President, International Paper.
Shirley uses humor, real-life examples, insights, and challenges to inspire audiences from the podium, in the classroom, or the boardroom.
Shirley has presented keynote addresses and conducted leadership seminars in the United States, Mexico, Ecuador, England, Germany, Canada, and Switzerland.
Her two focus areas are early childhood education and leadership development.
Dr. Raines served for 5 years on the Faculty of the Harvard Seminar for New Presidents and Chancellors and was invited back each year until her university retirement.
EXAMPLES OF LEADERSHIP DEVELOPMENT KEYNOTES
"Mentoring in Higher Education: Take it Seriously"
"Identify Future Leaders and Provide Experiences for their Success"
"Board Rooms in Higher education: Similarities and Differences from Corporations."
"From Pink Purse to Briefcase" – with objects from a pink purse as symbols of leadership and stories of an unlikely career path from preschool teacher to the university president, Shirley leads the audience to see themselves as leaders. Most requested speech to women's organizations and women's history month.
Shirley's leadership speeches can serve as the opening remarks for a leadership conference, the culmination of a series of sessions, or the inspiration to schedule a whole leadership development series.
AN UNCOMMON JOURNEY: LEADERSHIP LESSONS FROM A PRESCHOOL TEACHER WHO BECAME A UNIVERSITY PRESIDENT
2018, Outskirts Press: Paperback ISBN 978-1-9772-0052-5; Hardback ISBN 978-0057-0. Available from Amazon, Barnes&Noble, Outskirts press, Kindle.
Buy online
Dr. Shirley Raines, a much sought after speaker, author, and leadership development consultant, earned her way from a humble farm in Tennessee to the office of the President of the University of Memphis as their first woman president. In this frank and heartfelt volume, Dr. Raines shares how this unlikely journey happened. She describes the immense challenges she faced and the invaluable lessons learned along the way. She encourages women and men to pursue careers as leaders, whatever the leadership title.